Few producers outside the Night Slugs camp are ever championed by Bok Bok. Mokona is one of them. Describing the music that he makes, however, is something of an uphill battle. Calling it "bass music" is something of a cop out, as his music isn't purely focused on low end. "Oh, the genre thing haha. I like to overly simplify things by saying "electronic music", usually that satisfies people. In reality though, to me it's a bit of "wot do u call it". I don't really feel like I belong to a certain genre." I've always loved tracks that had an incredibly dreamy, calm breakdown. There's just something magical about those parts in a club tune that you can zone out to. I remember first hearing the part of Acen's "Trip II the moon pt. 2" where that Nancy Sinatra sample kicks in. I must've repeated that part thousands of times that day. I still get goosebumps when I hear it. Basically, I just try to recreate those moments in my tracks, which usually results in them sounding a bit "out there".
One of the unique intricacies of Mokona's music is the way he uses sounds and samples from the grime pallet but flipping them; where Ruff Sqwad have incredibly vivid, sharp square wave melodies ruling their music, Mokona's seem restrained slightly, bobbling up in the mix occasionally or happy to hang and linger over a track.
"I hear "grime" a lot when it comes to my music. Obviously I've known about grime for some time, but it's really only last year that I started getting familiar with it. I basically grew up with hip-hop but that just didn't have an edge to it then I heard dizzee rascal – vexed and instantly I fell in love, boy in da corner was so magical and raw to me that I just had no choice but look into grime further." "Wiley I wasn't feeling at the start, then I discovered his tunnel vision mixtapes which gradually made me feel at ease with the sound. I guess some might expect me to really love eski but uhhhh…"
While maybe it's not a conscious decision, but there are certain similarities, especially with tracks like Memory Temple; extremely sparse drums, odd vocal samples and a dreamy square wave with subby pulses holding the whole thing together. "I try to balance club music with emotion while simultaneously trying to push things forward. Kingdom and Jam city have always been leading figures to me because their music is exactly that: dramatic, forward thinking yet club friendly." A rip of Skyline Club Relic from the Night Slugs podcast is the perfect example of that balance between club music and dreamy emotion; between the mechanic whirrs, bassline and dreamy synth breakdown.
Skyline club relic (night slugs podcast rip) by Mokona
The track available to download below is a little different to the tracks on his soundcloud, but exhibits a unique twist in Mokona's production technique "I start by choosing the title, then writing the track around the title". Exploring the Deep Sea moves with the swing and snap of electro, while above glide layers of lush aquatic synths underpinned with a deep rumbling sub. Expect big things from Mokona this year with a track dropping later this month on the Templar sounds compilation.
Exploring the Deep Sea – Mokona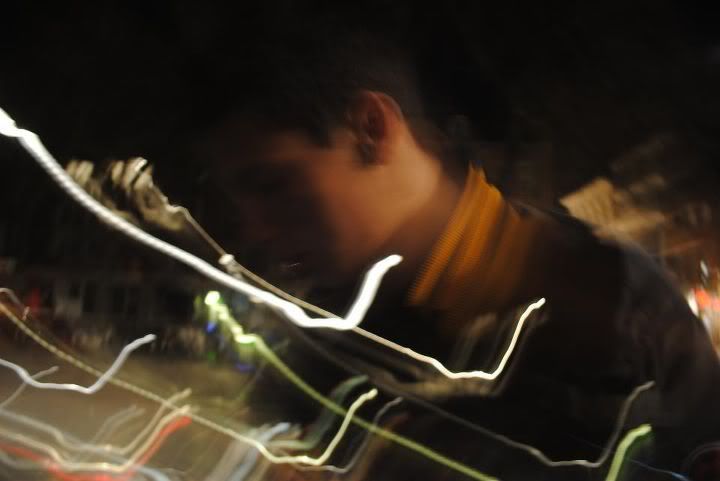 Words by Felix Yoosefinejad
Related posts: